WEST BANGALORE- AN UPCOMING REAL ESTATE HUB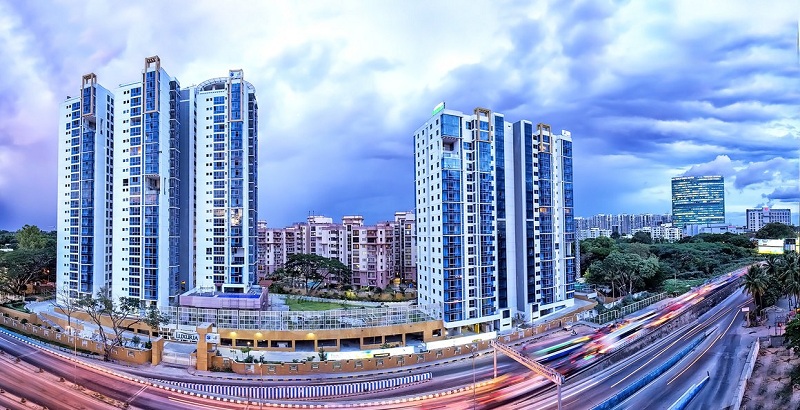 Earlier, West Bangalore was covered with land parcels.
But with the days passing this zone is gradually getting occupied by the grand and luxurious construction.
Many renowned builders like Prestige Group, Sobha Limited, Salarpuria Sattva, Tata Homes are coming up with their extraordinary creations in this area.
This will lead to short to medium for residential assets. Long-term appreciation is assured as west Bangalore strengthens its value proposition as growth corridor.
Buyers from the affordable housing matrix in West Bangalore are mainly small business owners and employees working in industries and the services sector.
Karivobanahalli, Handrahalli, Laggere, Jalahalli, Hasarghatta, HMT Housing Colony, BHEL Colony, Peenya, Chikkasandra, Nagasandra, and Dasarhalli are the upcoming areas in West Bangalore.
The many infrastructure projects that are taking place in the direction of West Bangalore will lead to improved connectivity and increase residential values in the future.
The upcoming residential projects there will attract buyers from the immediate surroundings due to improvements in the social infrastructure.
Prestige has come up with a very famous residential project Prestige Jindal City in this Tumkur road which is grabbing the attention of home buyers in this area.
Many infrastructural changes that are being carried out in this area are leading to the development of this location.
Bangalore's popular areas such as Electronic City, Begur Main road, Whitefield, Bannerghatta Road, Rajajinagar, Malleshwaram, Koramangala, Ulsoor have been developing rapidly.
But these areas are getting overcrowded. Increasing population is putting pressure on these locations. This location has a high prospect of growth and development.
One of the most important reasons for increasing popularity of West Bangalore is its proximity to major infrastructural developments.
Besides a multitude of facilities that developers are offering in their properties, a gamut of public services and civic amenities in its surroundings that keep homeowners connected to the outside world, are an added advantage.
To begin with, world-class facilities such as the Alur Cricket Stadium Bangalore. International Exhibition Centre, and Namma Metro, the Tumkur region is poised to become an international engagement hub.
Upcoming infrastructure initiatives such as the Metro Rail Phase 1 and Phase 2 and Peripheral Ring Road are said to bring about significant improvement in the area in terms of growth and development.
The location is set to be enhanced in terms of connectivity and real estate development. Moreover, the proposed Mumbai-Bangalore Industrial Corridor is likely to leverage residential, commercial, and industrial infrastructure.