Godrej Woodland
Godrej Woodland Plotted Development
Godrej Woodland is an new launch residential resort-themed plotted development near Chikka Tirupathi at Sarjapur Road extension, East Bangalore. Godrej woodland Plots features the best in Godrej Properties luxury segment with 680 total number of plots. The undertaking will offer spacious plot with 30*30, 30*40, 30,50, 30*60 various sizes. The project offers residential plots with modern facilities and specification.
Social Infrastructure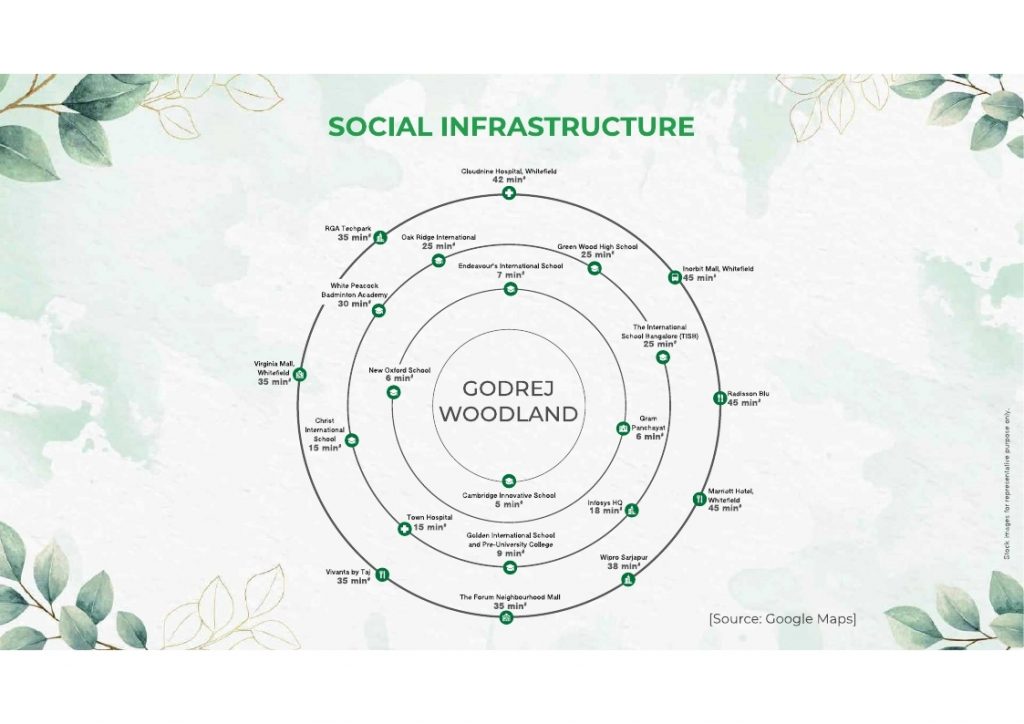 The Future is Looking Brighter than Ever
Real Estate will grow in these satellite zones with more new townships expected to be built over the next few years. Commercial and residential real estate markets will naturally get a boost in these zones while land usage changes will herald in higher land prices, particularly in zones with decent connectivity. There will be better physical and social infratructure build in these areas as well owing to the STRR (Satellite Town Ring Road).
Infrastructure Development Services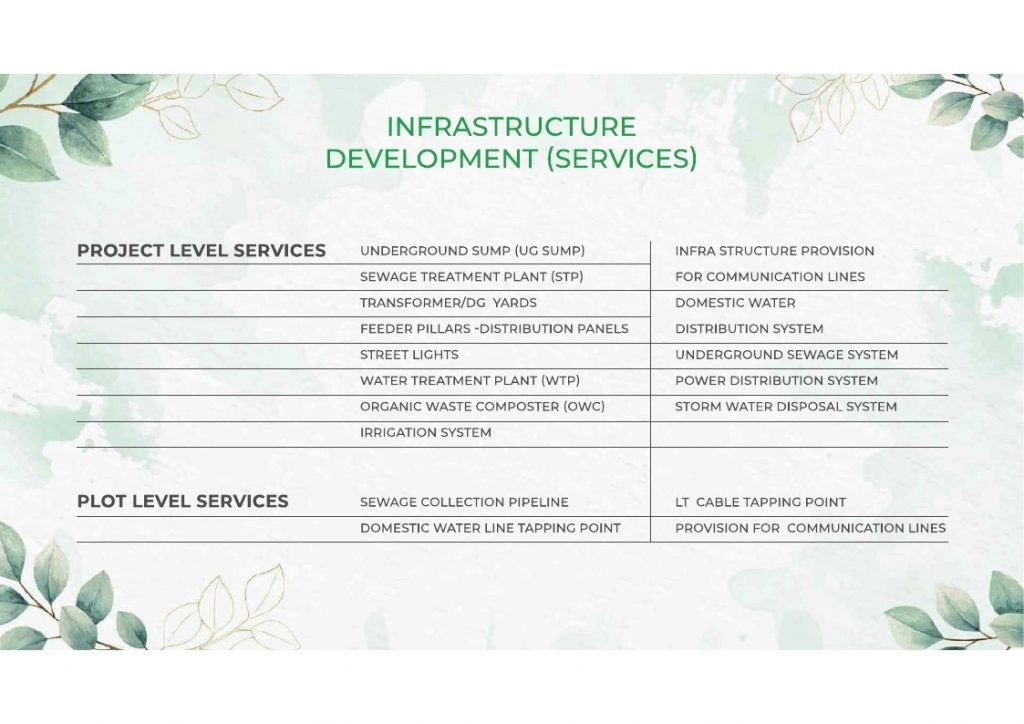 About Godrej Properties
Godrej Properties brings the Godrej Group philosophy of innovation, sustainability and excellence to the real estate industry. Each Godrej Properties development combines a 121-year legacy of excellence and trust with a commitment to cutting-edge design and technology. Godrej Properties is currently developing residential, commercial and township projects spread across approximately 14.29 million square meters (150.12 million square feet) in 12 cities.
In the last 3 years, Godrej Properties has received over 200 awards and recognitions, including the "Real Estate Company Of The Year" at the Construction Week India Awards 2015, 'Golden Peacock Award for Sustainability' for the year 2015 by Institute Of Directors (IOD), "Most Reliable Builder for 2014" at the CNBC AWAAZ Real Estate Awards 2014, "Innovation Leader in Real Estate" award at the NDTV Property Awards 2014 and "Popular Choice – Developer of the Year" award by ET NOW in 2013.